A very special product with a long history; maunds are beautiful, rare, and so useful!
The Devon Maund was traditionally used for potato and apple harvest in Devon-shire, England. As far as we can determine, we are the only workshop in the world still making Devon maunds. With a barked hazel or willow rim and handle, solid aspen poplar base and vertical slats – or 'staves' – and copper band skirting its base this is the finest bucket you will ever come across. In addition to their original function as harvest bin, the maund is fantastic as kindling or pine cone receptacle, picnic hamper or cat's sanctuary. Maunds have been seen locally being used as the ultimate reusable grocery bag.
Maunds take much time and patience to make so it is best to order well in advance to avoid a long wait.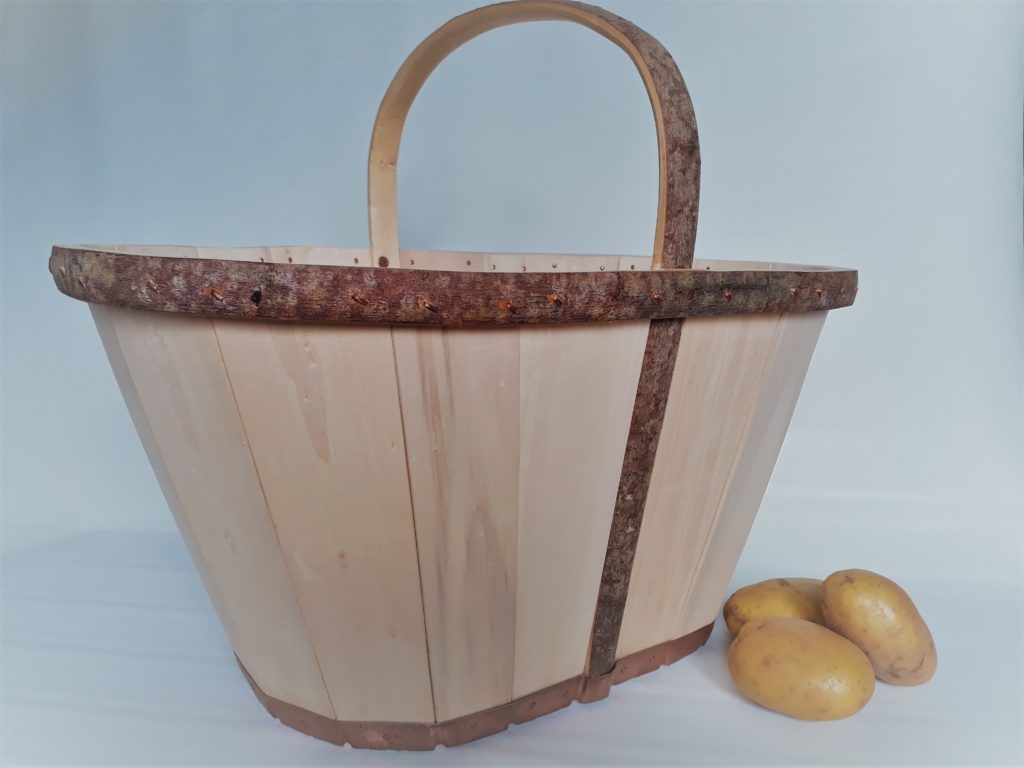 $255 (med) – $275 (lrg) + P&P
To make an order please contact us through our order form.
Payment details will be sent with your order confirmation.
All prices quoted in New Zealand Dollars.
We ship to all parts of New Zealand. If you live overseas we encourage you to find and support local craftspeople